Welcome…
This course has been designed very much with the beginner in mind; the desired outcome is that budding bartenders with little or no experience in the field can learn the basic principles and techniques of cocktail bartending to a standard that is relevant to the working environment.
In addition to the hours you spend in the school environment it will be necessary for you to study on your own to achieve the best results. Only you can decide how good of a bartender you want to become.
On completion of our course we will have completed our goal of providing you with the skills to be a proficient bartender
It is fun to train as a bartender, but keep in mind that it is also demanding, challenging and very intensive. You will work from a well-established course plan that includes everything you need to know for a successful bartending career, both in theory and practice.
Your instructors have solid experience in the field and know what it takes to train professional bartenders. Don't be afraid to ask if there is something that you do not understand, our instructors are there for you and we want you to feel comfortable and trust us.
Read the manual throughout the week, its a continual assessment in regard to punctuality, how you present yourself behind the bar etc.
Breaks, loos, no smoking inside, fire exits are here, go through itinerary, multiple choice theory, practical exam is 2 drinks in 15 minutes. Only 3 people on an 8 person course so the course will be a lot quicker, which means we can have more time on the fun bits.
Thank you and we hope you enjoy your time with us.
The Mixology Group Team
Service and the Customer
Roles and Responsibilities of a Bartender
A bartender is not a simple autonomous drink mixer. The bartender is the most important figure in the establishment.
Bartending is the art of providing excellent service to each guest that enters the bar. Our job as a bartender is to make our guests feel welcome, secure, and relaxed at all times.
To the patrons of a bar, the bartender is a very powerful and familiar figure. A good bartender is one who is always ready
To greet a guest 
Accommodate to their needs 
Serve them with the utmost respect and professionalism. 
The bartender should always maintain a cheerful and upbeat attitude, be able to quickly take a guest's order, prepare the order and complete the transaction in a collected manner that's swift and precise.
It is important to remember that regardless of the concept of the bar without patrons or customers the bar would be closed and making a loss
Good Bartenders will have or learn the following traits
Personality
A good bartender needs a good personality, fact. PERSONALITY is something that cannot be taught; the ideal bartender has good personal qualities, a great sense of humour and above all, enjoys dealing with people.
Personality is very important for every type of employment but maintaining a positive state of mind when working behind a bar is vital. Everyone has a different personality and although you may not be the most energetic and infectious person in the world you may well be a good listener and have a relaxed attitude that is the right thing for your bar.
Knowledge and skills
The best bartenders are the ones who know what products they sell behind the bar and how to sell them. Product knowledge is very important to the bartender. It is also important for the bartender to take notice of current affairs and to remember the names of their customers and what they drink.
Bartenders need knowledge of a wide range of subjects, from sports to relationships to the local town. You should also know the fastest way to the airport, police station, or hospital; where other bars or clubs are, and points of interest.
You should have an ever expanding knowledge of the environment you are working in so have detailed knowledge of operating times, booking procedures and any other requirements that your guests may have.
Skill is something that can be taught, it takes at least a year working in a good bar to become a good bartender. The main skills are learning to serve and make good quality drinks and to have good customer skills. The reason why a bar is successful is down to the staff.
Sense of humour
A good trait in a friend is a sense of humour; and a bartender's number one job is to be a friend to his patrons. A bartender needs a good sense of humour. Your customers will often need cheering up, or have funny stories at which you have to laugh.
Professionalism 
A good bartender is always professional, from being accurate when pouring a drink, to dealing with customers and other members of staff. A good bartender takes pride in everything they do, always keeps the bar clean and tidy and does their job to the best of their ability.
Time-management skills
Just like any other service-oriented job, a good bartender has to make the best use of their time. It may be a slow hour between rushes so during this time make sure all of your fridges and cupboards are re-stocked, your garnishes are ready for the next rush, your ice wells are full, and your glassware is cleaned and racked.
Customer Service:
By following these guidelines you should be able to give and maintain good customer service, which is essential in the bar industry.
Order of service
Remembering this order of service is the key to providing good service.
Greet your guest(s) and prepare them to order
Offer service
Prepare order(s)
Complete transaction
Check back on customer in a timely manner
Say farewell to customer.
Greet Your Guests and make them feel at home.
Make your guests feel welcome in the same way you would make an old friend feel welcome at home. Remember it is common courtesy to acknowledge people, so smile and say high if someone new walks into the bar.
If possible, suggest a seat close to others sitting at the bar. The overall focus is to make guests feel as if they are not strangers and should not act as such. This also gives an impression of a busy and popular bar.
Offer Services.
Once the guest is obviously ready to order, smile and ask what they would like to drink.
All good bartenders will offer a complimentary "Glass of Water" whilst offering a cocktail menu or going through the daily specials. This allows the guest to slack their thirst before placing their order. This glass of water should then be repeatedly filled throughout their stay.
Well-designed cocktail menus are one of the bartenders greatest tools. Simple or quirky, whatever your designs ensure that the menus are clean and free from stains. If very busy simply use your menu to stall new customers as this will prompt them to read the menu and make a decision on what to order.
Prepare Order(s).
All beverages should be created with a touch of flair and passion but must focus on cleanliness, precision, and presentation. If at any point the bartender runs into difficulty it is best for him or her to acknowledge the problem and attempt again.
If the customer is unhappy with the result, the bartender should smilingly offer to remake the cocktail to the patron's specifications free of charge, given the ingredients are not exceptional in cost or rarity.
Somewhat related to this is if you have waiting staff make sure you take care of them. They're your "force multiplier", and will double or triple your effectiveness by taking care of guests, but only if you take care of them. Little things – like making sure their orders are completed together and on time will both make you their hero AND keep more customers happy.
Complete Transaction.
Once change is made it should be placed on a tip tray and presented to the customer whilst making eye contact and the amount of change should be clearly communicated so as to avoid error and then thank them.
In either case the burden lies on the bartender to make certain that all guests are aware of the nature of a tab and that they are obligated to pay said tab at the agreed upon time.
Check Back on customer in a timely manner.
Checking on the customer is a core component of good service and the corner stone to a successful bartending career. Many customers will require more than one instance of service and every good bartender knows this. Most bartenders use a "rounds" approach where they keep mental track of the succession of patrons they have served, and repeat that sequence in their follow-up.
The most useful technique is to simply look at the glasses on the bar. The Guest with the least in his or her glass will probably require service first. 
By ensuring that all drinks are made the same way by simply looking at a glass and recognising the drink by garnish or glass design, you can ask the guest the classic one liner.
"Same again?"
Many people are amazed at your ability to recall every drink made at the bar and will reward you as such.
Farewell customer and welcome them back.
The farewell is one of the most important parts of bartending. Just as every patron should be acknowledged on arrival, they should be acknowledged upon departure.
The enthusiasm of the farewell should be independent of any tip amount left by the patron as the best patrons will know how to tip in a respectable manner and there is sufficient time during a bartending shift to treat special customers or "regulars"
The most successful bartenders learn the names of all of their guests and are certain to use them when their guests leave.
A sincere "thank you" is required on guest departure along with an indication that he or she is always welcome to come again.
Never display money to a well-tipping patron. The customer knows how much money was left as a tip.
Service Tips
The Welcome
Greet all guests within 30 seconds with an enthusiastic and friendly welcome. If you are busy acknowledge the customer and let them know that you will be with them as soon as possible. By doing this the customer can relax. Always serve the customers in the order they arrived at the bar, this ensures fairness and reduces customer impatience. (Remember that customer time moves three times faster than bartender time. You know that the customer has been waiting 5 minutes, they think 15!)
The Drink Order
Taking the drinks order gives you the bartender a chance to display a number of different opportunities:
Your sales skills
Your product knowledge
Your speed and efficiency
Every time an order is taken a sales opportunity is created, enabling the sale of anything the customer wants and perhaps something they haven't thought of. A good bartender will be able to read the customer and suggest some suitable products that will interest them.
Using good product knowledge you can up-sell the customer a better product, this gives the customer a wider choice and improves your sales and hopefully your tip.
Try to take the order in one go if possible and deliver your drinks within a minute. This reduces customer waiting time which increases customer satisfaction and ultimately profit as it allows the customer more drinking time.
Serving efficiency is most important during busy periods. For example if a pint of Guinness is included in the order pour the Guinness first and while that is settling serve the remainder of the order. Then top the Guinness and serve it last.
Guest Awareness
Try and maintain eye contact with all the customers when serving, even when making drinks. This will allow customers to get your attention if needed and you can attend to them quickly.
Be aware of the level of customer's drinks. When their glasses are around a quarter full, offer them another one. By the time you have made the next drink they should have finished the old one.
Try to remember what the customer had as this means that you can say "can I get you another?" or "the same again?"
Maintain awareness of customers drinking. Customers that are drunk, too loud or rude are bad for business as they can ruin other customer's enjoyment and may prevent them from coming back.
Service Procedures
If possible always place the drink(s) in front of the customer with bottle labels facing them.
Try to serve customers in the order they arrive at the bar.
When a customer orders another drink always use a fresh glass unless otherwise requested.
Always use the correct garnish
When pouring drinks from a bottle always pour with the label facing the customer so they can see what is being poured.
Try to build up knowledge of your local area. Useful to keep up with current affairs and sports results.
Glassware:
Using the correct glassware and following these guidelines, will ensure good presentation and good service.
Rules and Tips
Use the right glass for each drink. A glass is chosen for a specific drink because of its size and workability. For example, gin and tonic and long vodka are always served in a tall glass. Standardisation is very important behind the bar as this means each bartender uses the same style of glass for each drink no matter how busy.
Ensure your glassware is spotless at all times! Always make sure that you check your glass before proceeding with the drink. If possible hold the glass up to the light in front of the customer; this will reassure you and the customer that the glass is clean. If the glass is not clean, don't put it back send it to be washed.
Ensure your glassware is not cracked or chipped. If such a glass is found then throw it away as a chipped or cracked glass can contain harmful bacteria and may cause injury to the customer.
When storing glasses store standing face down on the plastic matting.
Always handle glasses towards their base to ensure that the glass is being handled hygienically and that your hand is not warming the glass.
Never use a glass to scoop ice.
Avoid using warm glasses.
THERE ARE THREE SIMPLE RULES OF BARTENDING
DON'T TALK ABOUT POLITICS
DON'T TALK ABOUT RELIGION
DON'T TALK ABOUT SPORT
It is important to have a good level of knowledge in current affairs but try and not get drawn into conversations surrounding the above three topics as you may get into a situation you may regret.
Drinking Behind the Bar
A difficult subject which requires a direct conversation with bar owners and managers. A bartender must balance the need to maintain a professional image' and be in full control of themselves with their obligations to appear fun-loving, and sell alcohol. Absolutely no drinking alcohol behind the bar!
Legal Obligations
Do not serve those who are already under the influence of alcohol 
This obligation needs flexible interpretation, but if someone has clearly had too much to drink, then you are legally obliged to refuse to serve them.
NEVER be afraid to refuse service. You may be saving yourself, the license owner, and the bar owner serious (and possibly legal) headaches. Ensure that those you are serving are of legal drinking age
If you are unsure of someone's age, always ask for appropriate ID. You can be given a heavy personal fine for serving alcohol to minors. Know your state/ country alcohol laws. Areas will differ considerably.
Sales Techniques 
There are two types of bartender 
The Order Taker.
The order taker will just stand behind the bar and serve whatever the customer asks for e.g. a vodka and tonic using the most convenient and usually the cheapest bottle.
The Sales Person
The sales person will always try and sell a better product to the customer, e.g. not a vodka and tonic but an Premium Brand and tonic. A good bartender is always sales orientated and knows all about the products they sell, not just the cocktails but the spirits, wines, beers, soft drinks and liqueurs.
Like a lot of jobs, bar tending is sales based and therefore the best bartenders are usually the best sales people. At first, selling seems to be a difficult thing to master, but with practice and good knowledge it can become an enjoyable and profitable skill to learn.
Sales Techniques
There are several sales techniques you can use, each one can be used by itself or in conjunction with another technique. The main thing to remember is to use them wisely and assess the situation before you launch into a full blown sales pitch.
Suggestive selling 
In a shoe shop, the sales people have customers who never buy anything, these are called browsers and behind the bar this never happens. Everyone who comes into your bars is there to have something. Therefore every guest creates a sale opportunity for you.
To sell effectively to your guests you should identify the needs of the guest, this is called "reading the guest".
To be able to determine the guests needs you must take notice of various factors such as:
The weather- if the weather is hot, you do not want to try and sell hot drinks, whereas on a cold winters night ice-cold frozen drinks will not sell
The age group of the guests- younger people tend to drink different drinks to the older generations.
The sex of the guest- women tend to prefer sweeter drinks to men, women also drink more wine, champagne and lighter spirits. Whereas men prefer darker spirits and beer.
The time of day- this is very important, during lunchtime people tend to drink soft or less alcoholic drinks such as a Spritzer or a non-alcoholic cocktails. Pre dinner you want to sell aperitifs such as Champagne, Martini's, Negroni's etc. you do not want to sell cloying, very sweet drinks. At the end of the night a "Night Cap" maybe suggested so advise a Brandy, Port or other liqueurs.
REMEMBER SELL DRINKS THAT SELL YOUR BAR
Up Selling
"Up-selling" is the easiest part of suggestive selling and the most effective. The term "Up-selling" speaks for itself, it's just a matter of offering the guest a wider choice of what is available to them
The simplest of all the techniques e.g. from a small glass to a large one, or from a single to a double. Or from a house brand to a premium brand.
By up-selling from a house brand to a premium one you have achieved three things
Given the guest a better product and perhaps an experience they have never had before.
Increased the take on the bar, and the profits for your company (insuring job security)
Improved your chances of a TIP by giving the guest better service than they normally receive and proving that you can influence customers decisions.
Upselling on a cocktail is just as effective, why sell an ordinary margarita when you can sell a premium Tommy's Margarita or even a fruit based one. By using your skills as a bartender you can introduce your guests to a whole new world of great drinks.
Controlled selling
Controlled selling is where you want a customer to buy one particular product. Maybe you over ordered and need to sell it off quickly. Or perhaps there is a brand incentive such as an IPOD if you sell a certain number of bottles.
When talking to customers, the art of controlled selling is to talk up the product you are trying to sell first and if you get to the end of the list mention it again. Thus reinforcing the product you want to sell in their minds.
Theatre 
As a professional bartender you should always make drinks in front of your guests, the reason we do this is twofold, firstly that we are making the right drink and secondly to engage other guests in the "Theatre of Cocktail Making".
There are a number of different drinks that take real advantage of the theatre of bartending. The Mojito, Caipirinha and anything you can set on fire.
The more theatre involved in making the drink the more likely other guests will ask what you are making and then give you the opportunity to sell drinks to them. Which is why the first guest ordering a Mojito is generally not the last.
You should aim to make all your drinks with as much theatre as possible, using long pours, different cuts and making drinks that sell themselves.
As a bartender you are constantly on show; you are the centre of attention for the majority of guests. A good bartender when making drinks will stimulate four of the five senses.
Another way to occupy the customers is to engage two strangers; a few words between two patrons new to each other can draw two strangers into a quick bond of friendship, which not only benefits them, but frees you, the bartender, up during the busy rush.
Always get your regulars something free once in a while. Make sure that you have the authority to give out a free drink or dessert occasionally.
You're a friend, not just a faceless guy behind the counter; you need to make sure you can get your best customers something free when they're low on cash, stressed out, or just generally could use it.
If a customer has been hanging at the bar continuously buying food and drinks for a while, you could mix them something cheap for free, perhaps something they haven't tried before
Merchandising  
When a guest comes to the bar always offer them a drinks menu, this gives the guest something to do whilst you serve other people or re-stock the bar.
When the guest is ready, use your knowledge of the menu to determine the best drink for them
It is a good idea to guide the guest through the menu making suggestions on the way. Tell them that the Mai Tai's are the best in town or a particular drink has just won a cocktail competition.
Other merchandising tools include, tent cards, blackboards and Point of Sale merchandise.
Think of yourself as a salesperson not an order-taker.
In order for you to be an effective sales person you must know your products. You cannot sell something unless you know what you are selling. As a bartender it is imperative that you know every single item on the drinks, cocktail & food menus, upcoming events within your bar or Hotel. This will enable you to gain the guests confidence and suggestively sell. 
When describing menu items be sure to include:
What it is 
The portion size
How it is prepared
What it tastes like
What accompanies it
When describing cocktails be sure to include:
Ingredients. 
Size of the drink 
Alcoholic content
What it tastes like (sweet, fruity, sour. etc)
Utilising the Power of the Human Senses
Sight
Always prepare the drinks in front of the guests. Talk about the drink while you make it , this will add to the guests anticipation. This gives you a chance to get to know the guest, a good bartender will attract a regular crowd of people who come to the bar to see them and not the bar itself.
Smell 
Before the guest tastes the drink they will take in the aroma, as the saying goes "the mouth only confirms what the nose thinks". If the drinks smells good there is a good chance it will taste fantastic.
Taste 
The most important part of the drink making procedure, as a bartender you must always check with the guest how the drink tastes, usually the drink will be great but occasionally there may be a problem which you should amend immediately. Do not be afraid of criticism, in the long run it will make you a better bartender.
Session 2: Knowing Your Environment
Tools of the Trade
| | | |
| --- | --- | --- |
| Measure/Jigger  | Still the most accurate way to measure your ingredients into the shaker/glass. The 'Jigger' usually measures a single shot (25ml) or a double shot (50ml). |   |
| Boston Shaker | A variation on the Cobbler shaker, and one which more closer resembles what bartenders would have originally used, is the Boston Shaker. This is a shaker whose lid doesn't have a built-in strainer, thus it only consists of two parts. One part is a metal mixing tumbler; the other is a slightly smaller glass tumbler (often just a pint sized beer glass). |   |
| Cobbler Shaker | You use this style of shaker by removing the top two sections of the shaker, adding the ingredients and the ice, then replacing the top sections and shaking the contents well. You then remove just the cap that is on the very top of the shaker, thus revealing the built-in strainer, and then simply strain the contents into the glass. | |
| Hawthorne Strainer  | This is by far the most common type of cocktail strainer, it has a very unique look to it, with the wire "spring" that encircles the rim. The rolled spring around the edge of the strainer does a fine job of keeping the ice in the shaker but allowing some of the fruit pulp, and even some small shards of ice into the glass. |   |
| Julep Strainer  | This strainer can be very hard to find, but it adds a nice touch of class to the process of mixing drinks, as well as having a very specific use behind the bar. It is essentially a single piece of metal, with a round, slightly concave (or is it convex?) surface that is studded with holes much like a simple colander. |   |
| Bar Spoon  | Multi-functional piece of bar equipment primarily used for stirring cocktails. Most bar spoons have a spiralling handle with a flat end, which is useful for gentle pouring in layered drinks and for crushing fruit and herbs in muddled cocktails. | |
| Mixing jug  | Used to stir drinks such as Martinis and Manhattan. |   |
| Muddler | This is a large wooden or plastic pestle used for crushing fresh fruit, herbs and sugar cubes etc… |   |
| Ice crusher  | This does what it says and you can buy manual or electrical versions. | |
| Blender | As seen in all modern kitchens (although professional bar blenders are available and will probably last a lot longer) and used for blended drinks. Basically, put all your ingredients into a blender, add a scoop of crushed ice and flick the switch, e.g. the Pina Colada. | |
| Pourer | A combined rubber stopper with a pouring spout to aid the accuracy of pouring the liquid from the bottle. | |
| Hand Juicer | Made from a variety of different materials. This allows you to juice all forms of citrus in front of the customer | |
Glassware
There are many kinds of glassware available to the bartender, and of course, many different sizes and styles within each category, but here is a list of the basics that you NEED TO KNOW!
Cocktail (Martini)
One of the greatest symbols of the Cocktail and used for Martini's (sophisticatedly obvious)
Rocks/Old Fashioned
Used for drinks served 'on the Rocks'. It is a short, fat and sturdy glass and is also good for muddled cocktails and spirit/liquor & mixer drinks
Collins/Highball
The Collins/highball glass is usually used for long, ice filled drinks that contain soda and/or fruit juices. It is tall and slim in appearance
Sling Glass
A tall, narrow and fluted glass associated with the famous Singapore Sling. Also good for cocktails that require a float
Shot Glass
A small glass used for transferring the, usually straight spirit , drink to ones mouth as quickly as possible
Shooter
Usually double the size of a "Shot Glass".

It tends to be used for Shooter Cocktails.

Champagne Coupe
An old fashioned champagne glass very rarely in use nowadays.
Champagne Flute
A tall, thin, elegant, stemmed glass used for Champagne and Champagne cocktails. The shape of this glass is perfect for keeping the sparkle in the glass
Margarita
The perfect & traditional glass for serving Margaritas straight up
Wine Glass
Used for the service of wine. Shaped differently depending on variety. (Pic: Burgundy)
Brandy Balloon

Snifter

Used for the service of neat Cognacs and Armagnacs. This glass is sometimes lightly heated before service at the customer's request
Sour Glass
Used for sours (obviously), looks like a miniature wine glass. You can also serve a sour in an old-fashioned glass
Hurricane Glass 
The Hurricane is often used for frozen drinks, blended drinks and is synonymous with the Pina Colada
Liqueur Glass 
Used for serving straight up liqueurs and eau de Vie. Very rarely in use. Sometimes used for Port or Sherry
Pilsner 
The Pilsner glass is meant for Pilsner Beer. However, it is very often used as a generic beer glass or as a Sling cocktail glass
Beer Mug 
Not often used anymore, it was meant to serve draft beer. Still in use in Germany.
Tasting 
Used in tasting sessions all over the world! The shape is designed especially for nosing spirits.
Things a bartender needs
There are many things a bartender needs. These include personality traits and skills as well as physical objects like a bottle opener.
Bottle opener
A heavy bottle opener under the bar is a good thing to have. These bolt against the bar and allow the bartender to leverage the length of the bottle against the cap. Aside from this, a portable one may be kept on hand; don't use a light one, they can break or snap the bottle neck off.
Most bartenders favour a heavy steel "speed opener" about 7 inches long. These openers allow quick, sure opening of bottles and the additional leverage helps cut down on soreness during long busy shifts.
Pens
You'll need pens to write up tabs, bills, phone numbers, phone orders, and the like. Ball point pens are best; gel pens that simply pour ink through a thin tube look very nice, but they can pool ink and leave trailing lines. You could enhance the display of the bar by keeping a novelty mug with writing utensils in it. It also might be a good idea to have a decorative tip jar, such as an oversized snifter, or ornate (but not expensive) vase close to these pens.
Bar Cloth/ Glass Cloth
You'll need a rag or bar towel to wipe down the bar and clean and polish glass. As a rule of thumb it is always a good idea to have a generous supply of these on hand, as the busier the bar gets, the more mess the people will make. A dry towel should be kept close at hand (often placed in a back pocket, or hung from the belt). The wet towels should be used to wipe down areas to prevent sugar in drinks from sticking, subsequently drying with the dry towel.
Lighters
Nothing draws more attention than a bartender that spots a customer from the corner of his eye, wanting to light a cigarette and lighting it for the customer before he or she gets to do it. It's even more impressing talking to another patron whilst lighting the cigarette for another yet still acknowledging that patron. It's embarrassing when your lighter dies out on you and that was the only one you had.
There is an old bartending mantra regarding how many pens, lighters you need to have on you during service
"One to use
  One to loose
           One to give away"
Ice
Good ice is the cornerstone of a good bar. Without adequate ice provisions you cannot make drinks to a high standard. The best ice is clear, and cubes are sizeable.
There are two basic types that no cocktail bar should be without.
Cubed Ice: the best ice is clear and of a good size and a regular, cubic shape. Many low grade ice machines make pellets or other shapes and dirty ice machines produce cubes with holes in them. These will all melt quicker, ensuring that drinks dilute too quickly.
When using cubed ice, you should always (unless customer requests otherwise) fill the glass to the top. The more ice present in a liquid, the colder the liquid will become, this reduces the speed at which ice melts and give your drinks more longevity.
Crushed Ice: The same stuff but crushed into small pieces, which resembles snow. Crushed Ice is used in a variety of drinks. It does melt very quickly and as such is not generally suitable for shaking cocktails with.
Setting Your Station
These will vary from bar to bar, but the basics remain the same:
In front of you there will be a work surface at kitchen work surface standard height. This will usually have an insulated ice-well built in as well as sinks and space for chopping boards and garnishes etc.
Many ice wells are separated into sections, which hold both cubed and crushed ice, and sometimes juices or other ingredients. Glass should never be held in an ice well for safety reasons.
Attached to the front of the ice well is a speed rail – a trough that holds the most frequently used spirits or liqueurs. The contents will change from bar to bar depending on what is popular there. All other liquor will usually be found on the back bar which is behind you. Normally this houses fridges underneath a surface containing all your spirits and liqueurs. Some exceptional products require refrigeration (such as vermouth or specific liqueurs) – these are not always refrigerated and as such some bars will carry them on the back bar, others will hold them in the fridge. Fridges commonly contain wine and beer/cider.
Drinks are prepared on the 'peanut rail' – an old term for the part of the bar closest to the bartender. This section commonly has spill mats along it, on which drinks are prepared. The spill mats also act to keep the space tidy. Next to the spill mats you would usually find your bar caddy and your key equipment such as shakers, strainers, spoons, muddler and measuring devices are usually arranged around this space. Many bartenders prefer a certain set up, depending on how they work.
Glassware may be arranged in a number of different ways, again dependent on what kind of drinks are popular at that bar and the physical properties of the space. You may find this on the front bar or the back bar.
Waste is disposed of in the bin, often bars recycle glass and so two bins may need to be used, requiring you to locate the nearest receptacle for each kind of waste
The setup of your station is very important and the best designed bar will allow a bartender to reach everything he or she needs without moving very far. In an ideal world, the bartender should be able to stand at their station and find everything within their reach without moving their feet.
Garnish & Fresh Ingredients
Cocktail bars commonly use a variety of fresh fruits, herbs, spices and juices and syrups etc. All of these items need to be cared for, prepared and stored correctly in order to maintain a healthy and efficient bar. Of course bartenders also have a duty to maintain fresh products for the benefit and health of their customers.
Regularly, each establishment will have its own specific procedures which you will have to learn, but here are the golden rules:
ALWAYS
Wash ingredients before use

Prepare on a clean chopping board using clean sharp knives and peelers

Store in clean food safe containers

Seal containers where appropriate

Refrigerate where necessary 
DATE LABEL  
This is creating a 'use by' date for your fruit/herbs
Taste-test before use.
This should be done at the beginning of every shift for you piece of mind. If you wouldn't put it in your mouth then do not serve it! This should be done by the "Drop-Test" which involves placing a straw in the liquid and your finger on the end of the straw. This allows you to pipette out a few millilitres of liquid which you then taste.
NEVER
Use dirty ingredients
Use ingredients which are out of date
Over handle ingredients
Store ingredients inappropriately
Sell or use ingredients that you wouldn't be happy to eat
Mix different batches of ingredients
Common Garnishes
Citrus Fruit
Citrus fruits are very common in cocktail bars. Lemons, Limes, Oranges and Grapefruits are very widely used.
Citrus fruit consists of the flesh (arranged in segments) that carries the juice, the pith, which carries bitterness and the skin, which carries essential oils of the fruit.
In bars we usually use the flesh for juicing, and the skin for zesting to aromatize drinks at the garnish stage. Sometimes fruits are sliced then muddled into a drink in which case all three elements are used. Outside of that, the pitch is undesirable and rarely used at all.
Common garnish shapes are wedges, and slices – which may be circular, semi-circular (half-moons) or occasionally cut into quarter slices. Each bar will have its own specific style.
When cutting wedges,
It is usual to allow for 6-10 wedges depending on the size of the fruit.
For muddling
Citrus fruits may be cut into quarters but remain un-sliced, to give better purchase when muddling.
Citrus fruit should not be over-cut and stored for too long when cut as they become soggy, lose flavour and may brown.
 Mint
Mint is the most common herb found in a bar, and is used as an ingredient as well as for a garnish. Sprigs should be washed before use  and the lower leaves removed for use in drinks, the top part of the sprig is then saved.
When you have enough sprigs that have had their lower leaves removed, they should be cut to uniform length and stored in a clean glass with fresh cold water inside ready to be used.
Storing mint that has been processed is not ideal as it is a very delicate herb and whilst it requires to be kept cold, refrigerators will cause the leaves to blacken if the mint is unprotected.
Mint should therefore be insulated from the extreme cold and kept in a sealed container where necessary. It is also important to introduce moisture to this container, and as such a piece of blue roll should be dampened and placed gently on top of mint before refrigeration.
  Preserved Garnishes
There are many available, but the two key kinds are cherries and olives. These should both be treated in the same way.
Decant a small amount of each into a vessel for service, ensuring that they have some of the liquid from the jar to keep them in good condition.
After service, they should be sealed and date labelled before refrigeration. NEVER return decanted garnishes back to the jar, as they may cross-contaminate the jar.
Juices 
In the cocktail bar environment a number of juices are used. These are often either freshly squeezed on site or come in long-life packs.
The shelf life will vary but freshly squeezed juices typically have a 48-hour shelf life and preserved juices 72 hours (once opened).
Juices should be stored in clean glass bottles or plastic store 'n' pours for service and sealed and refrigerated when not in use. These should be  date labelled. Again it is imperative that juices are not mixed after they have been decanted. Each batch will be at a different stage in its shelf life and risk of cross-contamination when mixing these products is high, as is the potential to ruin fresh product by the introduction of out of date juice.
Syrups and cordials
Commercial syrups will have an extended shelf life with storage options often printed in the label. Homemade preparations may have to be kept in the fridge. To extend the shelf life of syrups it may be advisable to add a small amount of vodka to the mix to ensure it does not ferment.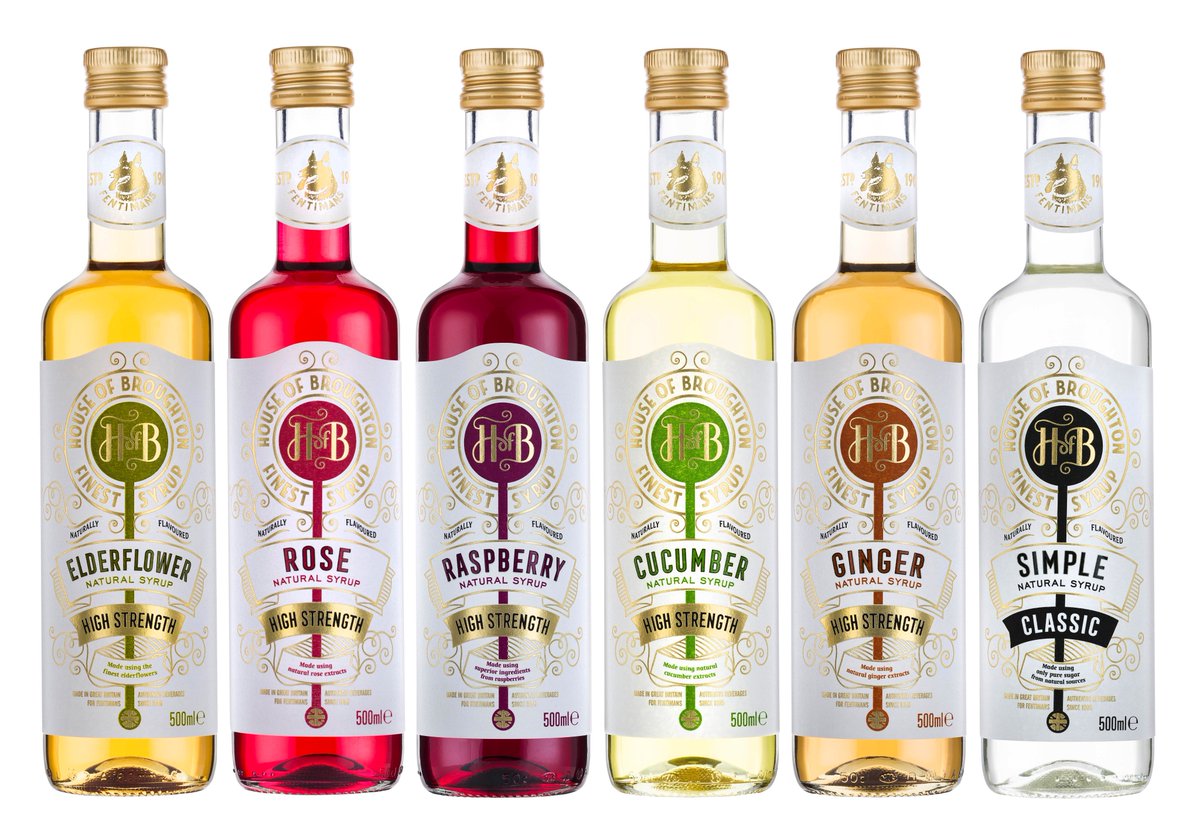 3. Basic Bar Mechanics
Free Pour vs. Measures
Whichever school of thought you adhere to, it is clear that measuring with devices such as jiggers and spoons provides a more accurate and consistent result than free pouring. However, free pour does offer the benefit of speed and with training can be adequately accurate.
We will be learning how to free pour as well as integrate this skill into service by looking at "Round Building" or the ability to make large rounds of drinks.
Measures
As listed in 'tools of the trade', there are a number of devices available. The most common are measuring spoons and jiggers. These devices are elementary in their use – just remember the following rules:
Always hold the measure level
Always pour to the brim (unless the device is designed otherwise)
Always measure directly above the vessel in to which the liquid will be poured, to avoid unnecessary spillage
Always clean measures between uses
Free Pour
The ability to free pour sets professional bartenders apart. With the use of a tapor pourer or pour spout, we can regulate the flow of liquid form a bottle and as such we can time how long we pour for to get a very accurate result.
This skill takes and consistency will improve over time with regular practice and testing. We us a system called Exacto-Pour to help us to calibrate our free pouring.
There are some golden rules here too:
Always pour with the bottle at 1 O'clock
Always orientate the pour spout in the correct direction
Always perform a clean 'cut-off'
4. Cocktail Production Methods
Building
This is the most basic method. In this method, ingredients are added to the serving vessel and the drink is garnished and served. The mixing is performed by gravity and by virtue of the fact that the liquids have similar densities. However, sometimes a gentle stir is advisable. Ice can be added before or after but a better mix is achieved if the ice is added after the liquids.
Suitable for: Sprit Mixers, Lone Spirits, Some Cocktails (usually long drinks with little or no citrus juices and no solid or viscous ingredients)
Shaking
Shaking is the classic, iconic method of the cocktail bartender. Ingredients are added to a shaker and then shaken (ALWAYS WITH ICE) until the drink has been diluted, chilled and aerated properly. The shaking usually lasts for a long count of 10 and during the process the metal parts of the shaker will frost up.
Follow these steps. (Boston Shaker)
Add any solid ingredients to the glass half of the shaker
Muddle if necessary
Add in non-alcoholic ingredients
Add in alcoholic liquid
Fill with cubed ice to the top
Place metal half of shaker on top
Tap the base of the metal part sharply to form a seal
Grasp shaker in 2 hands with one hand on each half
Shake firmly with ice audibly hitting both ends of the shaker (glass half should be facing away from customer)
Once shaking is complete, separate the two halves with a sharp tap from your hand (DO NOT BANG ON THE BAR TOP)
Using a strainer, pour from the metal half into the serving vessel.
Suitable for: Cocktails that require aeration, dilution and chilling. Anything with viscous or solid ingredients.
Stirring
This method is the perfect method for making classics such as martinis and manhattans and the like. Ingredients are mixed in a vessel, usually the glass half of your Boston shaker, then ice is added. Using a bar spoon, gently stir the ingredients, ensuring that the ice is not broken by the spoon.
Suitable for: Drinks that have only liquid ingredients, drinks that require chilling and dilution but no aeration.
Muddling
This technique is used to extract flavours from solid ingredients. Solids are placed in the Boston glass or serving vessel and then crushed with a muddler, until flavours have been extracted. This is like a bartenders version of a pestle and mortar.
Suitable for: Crushing seasonal fruit or spices to extract the maximum amount of flavour. This is done prior to adding any liquid to ensure it does not float about in the liquid making it harder to muddle.
Round Building
A cocktail is never the same from one moment to the next. It is always in the process of getting warmer and if served on the rocks it will experience dilution as well. The majority of customers will finish a drink which has become watery and warm but their enjoyment of the drink will be significantly less. Our main goal is to get the drink to them in its coldest state so that the customer finishes it while it is still alive.
Certain drinks decay much faster than others, to describe this decay we will use terms such as "Durable" and "Fragile". Neat whisky can be described as Durable and a Classic Daiquiri as Fragile. With the Martini and the Mai Tai being almost ethereal in its delicateness.
There are several techniques that we can use to help us protect our cocktails from time and dilution.
Always use chilled glassware
Fresh clean ice to be used at all times
Minimise the wait from end of production to service
To ensure that every round is the same we use ICE LAST APPROACH when it comes to making drinks. We use this approach even when making a vodka and tonic. The spirit and mixer would go in first, then the ice.
The Myth About Ice
The reason for using lots of ice in a drink is not to rip the customer off, as most people might think. When warm ingredients are added to a glass of ice the ice starts to melt and turn in to water. The less ice the quicker this will happen resulting in a drink that is watered down. If a lot of ice is added to the drink this process will be slowed therefore keeping the quality maintained for a longer period of time. Impress the customer that might ask for little ice or complain about being ripped off by explaining the laws of thermo dynamics!
Ice Tips
Always make sure that there is lots of ice available.
Always make sure that the ice is fresh and dry and not sitting in water.
Always use as much ice in a drink to ensure it stays cold and strong for as long as possible.
Only use a steel or plastic ice scoop.
Ice should be counted as an ingredient as 95% of all drinks.
Ice keeps ice nice
Round Building 101
Beer, wine and water. The most durable items. White wine is often to cold served straight from the fridge so may benefit from warming up slightly but not too long!
Layout the appropriate piece of equipment for each drink on the work area. For built in the glass drinks, the appropriate glass. For shaken and stirred drinks, the shaker or mixing glass.
Muddle. Note that most drinks only need to be muddled for 5-7 seconds, but this does depend on the drink they are making.
Base alcohol. Measures should be used as much as possible. Spirits served on their own must be jiggered using a clean measure.
Clean jiggers, shakers and Boston tins as quickly as possible. "One in One out".
Prepare any garnish this cut to order, check that the floor person is ready for the round and if possible look at the table the round is going to. Checking to see if the table is clean and ready to receive the round.
Now that "everything" that can be done before icing is done we need to include ice in the mix. The easiest way to do this is add ice to the most durable alcohol and the most fragile last.
Round Building cont.
Start your stirred cocktails in the glass (Negroni/ Old Fashioned). When using machine ice factor this into your stir. For instance if there are two Martini's, a Manhattan and two Daiquiris still to be shaken and stirred, stir the Negroni minimally and allow some meltage to happen whilst you produce the other drinks
Start your stirred straight up cocktails, always use chilled glassware. Start stirring but keep an eye on the water content. If possible sink the mixing glass into crushed ice.
Next prepare your shaken drinks and serve them in their respective glassware.
This is followed by your crushed ice drinks
Pour any carbonated products now as this will finish off the round. So top up with soda any highballs and champagne by the glass.
Garnish and all straws if not already done. If the waiter is nowhere to be found take the tray and go. Cocktails must never sit on the bar.
Clean the work area. Clean all equipment. clean the bar and check if any customers need attention.
Prepare to start the next round.
Service Tips
A good habit to get into is to adopt the positioning system. This will mean that you don't roll up to a table and have to say "who is getting the Mojito?"
Imagine yourself as a waiter, standing in front of the table. Starting with the customer closest to your left hand as position 1 then go around clockwise until you get to the end. This will enable you and all of the staff who is getting what.
Bartending Rules:
By following these rules you will be keeping your working area properly maintained and presented increasing customer satisfaction and making a good impression.
Always arrive for work early
Ensure that you have no nail varnish and long hair is tied back
Keep the bar top clean and most importantly dry at all times. Remove all empty glasses and bottles.
CAYG (Clean As You Go)
The back bar and floor area are also in the customers 'line of sight' so it is important to keep these areas clean.
Attend to immediately and warn all surrounding customers of drink spillages and broken glass.
Always maintain awareness of all other people in the bar and not just those at the bar.
Never over fill a drink with a mixer. Always leave a LIP SPACE.
Whenever you use a bottle always return it to its right place with the label facing the front.
If glass has broken near or in the ice well, pour black current cordial into the well to warn your colleagues not to use the ice. Remove all the ice and clean to ensure that all the glass has been removed. Then restock with fresh ice.
Always carry pen and paper.
Be prepared to learn, after all knowledge is power.
Never
Eat, drink behind the bar.
Neglect a new customer by offering better service to a regular customer. Each new guest could be tomorrows regular.
Interrupt a conversation between customers. Be a good listener.
Argue with colleagues behind the bar always maintain a professional working environment.
Bartending and the Law:
It is against the law to serve alcohol to an intoxicated customer.
It is against the law to sell alcohol to a person under the age of 18.
It is against the law to strike a customer.
It is against the law to serve a known prostitute.
It against the law to serve alcohol to a police officer while on duty.
It is against the law to serve a doctor on call.
Underage Drinking:
If you are in any doubt as to a person's age you must ask for identification.
Acceptable forms of identification are:
Photographic Drivers licence
Passport
Tills:
Most bars, pubs, clubs and hotels have invested in advanced till systems which offer a huge array of functionality, reports and information available on products sold and the bartenders selling them.
The Till Draw
The till floats should be double checked by a supervisor at the start of every shift.
Till trays should always be kept in perfect order with all notes, coins and card payment receipts, placed in their correct bays.
Till draws must always be kept closed when not in use.
Over rings:
Best way to avoid over rings is to take care when entering products on the till. If an over ring is ignored the till will appear short when balanced and will also affect the stock count. Always advise a manager to prevent this, so he can rectify the problem.
Card payments:
Follow the directions given by the machine.
Remember to give the card back plus the 'customers copy' of the receipt.
Place the 'merchants copy' of receipt in the till. (Very important)
Customer Complaints:
Dealing with complaints is very important and must be carried out with professionalism. Following these rules should help keep the customer satisfied and not aggravate the situation.
Do not let time lapse and make things worse with your avoidance, approach the customer as soon as you learn they are unhappy, and;
Listen Intently: Listen to the customer, and do not interrupt them. They need to tell their story and feel that they have been heard.
Thank Them: Thank the customer for bringing the problem to your attention. You can't resolve something you aren't completely aware of, or may be making faulty assumptions about.
Apologize: Sincerely convey to the customer your apology for the way the situation has made them feel. This is not the time for preachy reasons, justifications or excuses; you must apologize.
Seek the Best Solution: Determine what the customer is seeking as a solution. Ask them; often they'll surprise you for asking for less than you initially thought you'd have to give—especially when they perceive your apology and intention is genuinely sincere.
Reach Agreement: Seek to agree on the solution that will resolve the situation to their satisfaction. Your best intentions can miss the mark completely if you still fail to deliver what the customer wants.
Take Quick Action: Act on the solution with a sense of urgency. Customers will often respond more positively to your focus on helping them immediately versus than on the solution itself.
Follow-up: Follow-up to ensure the customer is completely satisfied, especially when you have had to enlist the help of others for the solution delivery. Everything up to this point will be for naught if the customer feels that "out of sight is out of mind."
Problems happen. It's how you honestly acknowledge and handle them which counts with people. Customers will remember you, and happily give you another chance to delight them when you choose to correct problems with the very best you can offer. Proving you value them and their business.
Common Complaints Scenario
"You have given me the wrong change!"
Preventions:
Check the note in front the of customer
Let the till calculate the change
Cure:
Firstly notify a supervisor, the supervisor should sympathise with the customer and take the customers details and explain that when the till is balanced the next day and if an overage appears they will be contacted. Easier said than done! But it is a policy to protect both sides of the dispute. You can also quickly check the note drawers, as more often than not the bartender will have placed the note in the wrong drawer think they were right. So for example the customer hands over a 20, the bartender thinks it's a 10 and puts it in the 10 drawer. When you check the till you will see a 20 in the 10 drawer and realise there has been a mistake.
"My drink doesn't taste right!"
This can be caused by a number of reasons:
1. The bartender has added a wrong ingredient by mistake.
2. The glass was not clean/ rinsed.
3. The pipes (for draught beer etc.) are not clean.
4. If a long pipe is in use for draught drinks, the beer may have been sitting in the pipe for too long if not used regularly.
5. The beer/ale has gone off.
Preventions:
Make sure and listen and take in the customer's order.
Make sure glasses look clean before putting them away.
Clean beer pipes on a regular basis.
If pipes are long and the tap hasn't been run for a long time, pour some into another glass and discard it.
If the beer/ale has gone off make sure the barrels are being kept in a cool dry place. Also consider if the beer isn't selling to change to another product.
Mixology
Mixology
Mixology means different things to different people, in the USA a mixologist is anyone who works in a cocktails bar, whereas in the UK a mixologist is an experienced bartender who creates their own cocktail recipes from scratch.
Many people compare the modern mixologist to a chef, as they both have to have an understanding of flavours to be able to create new recipes. In many hotels around the world the bartender is referred to as "chef de bar" as it is recognised they understand the principles of mixology.
In most cases the early mixologists were doctors or apothecaries as they had a good understanding of the ingredients they were suing in their concoctions.
Brands such as Campari and Southern Comfort are perfect examples of early mixology as bartenders created them. Gaspare Campari and MW Heron were bartenders in Milan and New Orleans respectively. Each of these bartenders created a product that not only outlived them but is still available today.
The Evolution of Cocktails
People from all over the place have consumed mixed drinks of many kinds for a very long time indeed. In fact, we are talking about so long ago that it would be practically impossible to put a finite date on it.
The reason people did this was because all those years ago, it was not very easy to make palatable alcoholic drinks. Whilst we had managed tasty beer and lovely wine, the science behind spirits was still relatively undeveloped, resulting in spirits that may have been tasty, but were largely very rough around the edges and difficult to consume without a wince.
It was therefore inevitable that we would mix them to make a more palatable concoction. As such, this practice has been going on since not long after distillation was invented.
However, what we do know for certain is that 1806 saw the first use of the word in print. In fact at this time, the word cocktail related to a very specific kind of mixed drink in which there could only be four ingredients:
"Cock tail, then is a stimulating liquor, composed of spirits of any kind, sugar, water and bitters it is vulgarly called a bittered sling"
Balance and Columbian Repository, 1806.
So the word cocktail has become an umbrella term for many kinds of drinks, but it all started with this very basic concept of sweetened and bittered spirits, which were diluted with water.
Throughout the ages, cocktails have become more and more specialised and more and more outlandish ingredients have been included in the repertoire of a cocktail bar.
None the less, we have today amassed a collection of mixed drinks that have become known as 'classic cocktails'. Some of these drinks are purported to be 500 years old (such as the Mojito, for example) whilst others are more recent creations.
The good news is that the role of the cocktail bartender in the modern setting is as much about creativity as it is about an understanding and knowledge of the past and of the tried and tested methods and flavour combinations.
On this course we will look at these classic drinks, each using a different base spirit, differing methods and demonstrating different principles. The aim is for you to be able to apply what you learn here to any cocktail menu and even to your own creations!
Mixology and Creative Drink making
Modern mixologist's will often use old drinks for their inspiration e.g. the Bramble which is a Modern classic is based on an older drink called the Blackberry Fizz or the Cosmo which is essentially a kamikaze with a splash of Cranberry juice.
The Classic's
Although there are around 20 different categories or styles of drink, many of these are very similar and there are small differences between each one. If you are passionate about cocktails then learn them. But in terms of understanding how flavours work with one another there are only a handful of classic cocktails which should be learnt and understood.
Applying product knowledge to Mixology
By understanding the basic spirit categories and learning how each brand is made and the differences between them, you are building your knowledge and supporting the theory behind the drink.
The minimum knowledge you should possess of the products in your bar is what the product tastes like. You should then build up your knowledge of the different categories. Then start learning about the different brands, how they are made in detail and what the differences to the taste and price are.
Once you know about all your items on the bar you can start matching flavours to other products- this is MIXOLOGY. To create your own drinks you must be able to make the classics as these give us an idea of how flavours work together.
Looking for the perfect gift for a cocktail lover?
Now available – Cocktail & Class in a Box, these  boxes come with all the ingredients needed to create 3 drinks and with QR Class Codes so you can login to our prerecorded masterclasses and learn at your leisure.